Within a wide range of offers available for retail investors, our partner FXOpen is one of the only brokers to tick all the following boxes:
True ECN Execution

requiring it to transmit 100% of orders on the market (+ Level II Plugin) ;
Double regulation

in AAA countries: ASIC (Australia) and FCA

(UK) ;
Total segregation of Satelys clients funds, which are held at a top-tier custodian (Commonwealth Bank of Australia) ;
High-level PAMM service ;
Investor eWallet for easy trading monitoring and online account management ;
Exemplarity with respect to regulators, showing not the least fine in its ASIC/FCA History.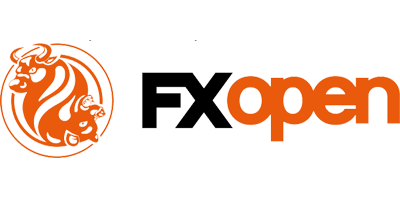 WHY AUSTRALIA?
We recently decided to sign a partnership with the Australian branch of FXOpen for regulatory and funds protection's reasons. Here are the main advantages:
All client funds are held on a segregated Client Trust account with Tier 1 Australian bank (Commonwealth bank of Australia). FXOpen AU Pty can't touch these funds or use them otherwise.
It is mandatory by the ASIC to keep funds at one of the 4 largest Australian banks (not the case in Europe/UK where your broker can move your money anywhere without any notice, even to a very small bank which is not "too big too fail").
Every end-of-day, FXOpen AU Pty sends the client account balance information and complete clients trade report to ASIC which controls that the Client Trust account balance is sufficient. If some funds are added through different payment system e.g. SEPA (processed by AWSL) or Neteller or Skrill, FXO has to deposit the same amount of funds to Client trust account.
Every Australian broker has to maintain a minimum operational account balance of A$1,000,000 (company own funds for operation needs) to ensure that it has enough capitalization to run such a business.
Professional Indemnity Insurance: it protects the insured (i.e. the licensee) against the risk of financial losses arising from poor quality services (e.g. poor advice or execution of services) and other misconduct by a financial services provider (e.g. fraud by its representatives). FXOpen AU Pty Limited currently holds PII A$2,500,000 in any one claim with a maximum of A$5,000,000 total insurance amount.
Because of such measures, our clients will get all money back in almost all circumstances.
Risk Warning : Margin trading is highly speculative and may not be suitable for all investors. Please be sure you understand the risks and only invest what you can afford to lose. Request an additional opinion if necessary. Past performance is not necessarily indicative of future results.